(from pinterest, OF COURSE)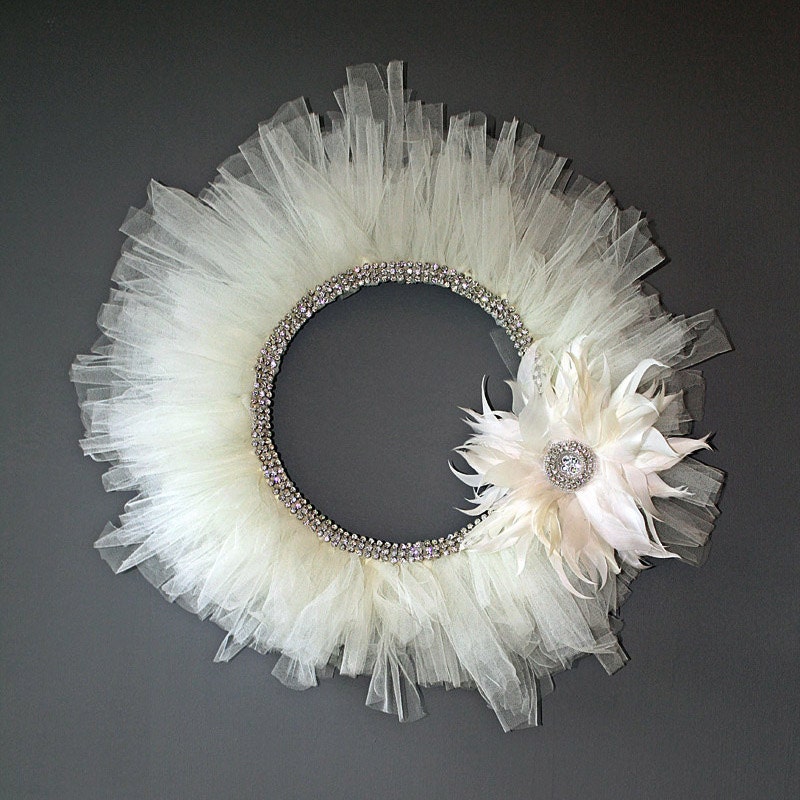 right now it is hanging in my living room but fiance says its to "fluffy".
it will soon be packed away until the wedding,
im using it on the photo table, at least thats the plan right now.
what do you think?
i like the rhinestones on the pinterest wreath, but i love the lace on mine.